BMW R 1250 GS ADVENTURE Trophy (2023)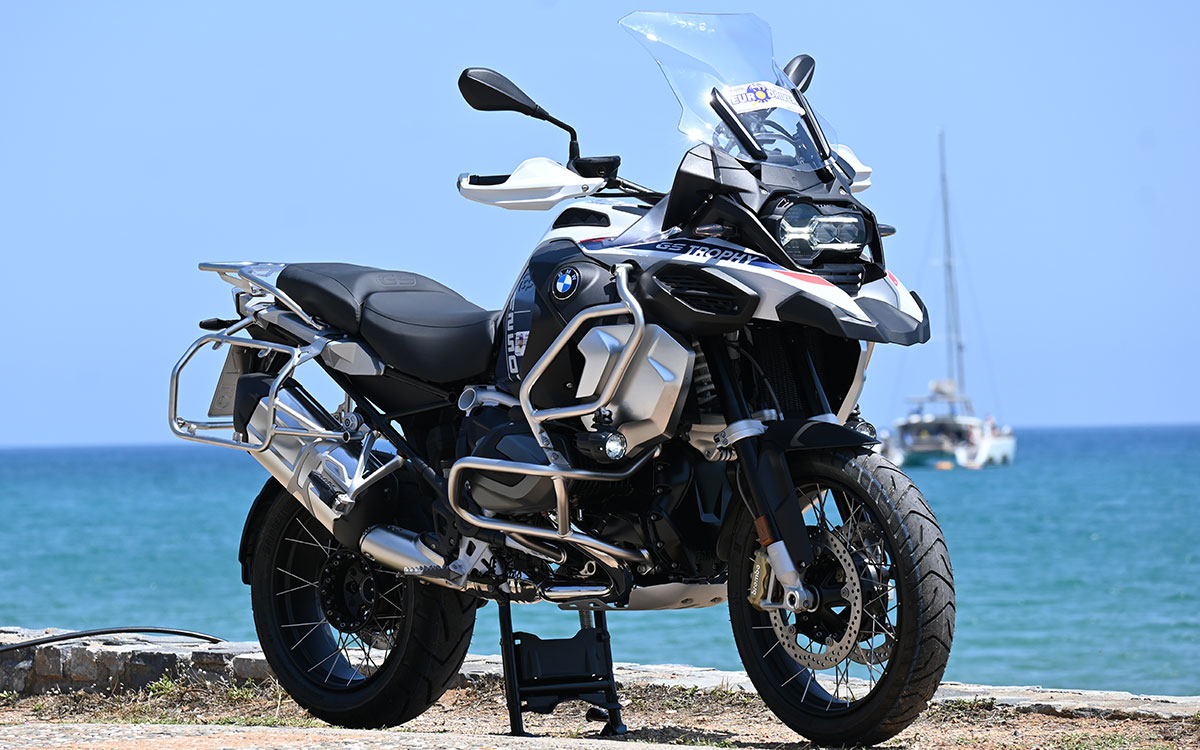 Experience the All-New BMW R 1250 GS Adventure, a motorcycle designed for the daring spirit, ready for every conceivable terrain on Crete, Greece. It stands unchallenged as the ultimate choice amongst the adventure motorcycles, redefining boundaries with its state-of-the-art technology.
Unleash the thrill of touring Crete on this bike, cutting through coastal roads, tackling twisty, winding tracks, and experiencing the adrenaline of sharp corners. The BMW R1250GS Adventure guarantees the ideal companion for any journey, promising to bring out the explorer in you on the dynamic Cretan terrain.
Model: All-New BMW R 1250 GS Adventure (2023), equipped with the full range of BMW packages and accessories.
Specifications
Transmission Motorcycle
Manual
License Category Motorcycle
Category A Motorcycle Licence
Seat Height
Medium Seat Height (83cm - 86cm)
Engine Size Motorcycle
1254cc
Power Motorcycle
134 hp @ 7750rpm
Rider's Age Motorcycle
Minimum Age 28
Motorcycle Weight
Heavy weight
Storage Solutions Motorcycle
Available with Aluminium Side cases, Available with Topcase, Available with rack,
Book now